About Us
Avenue Homes was born from our deep passion to improve the greater Los Angeles community, which defines who we are and why we do what we do. Put simply – we love L.A.
From the city's vibrant history to its sports teams to its diverse neighborhoods rich in culture, we love every aspect of this city we call home. As native Angelinos, our team has an intimate understanding of LA's housing crisis, along with the current and future roadblocks that make it very challenging to solve. That's why we've made it our mission to improve communities throughout Los Angeles by offering newer, affordable housing options fit for modern urban living. We want to do our part to solve the city's urban housing crisis.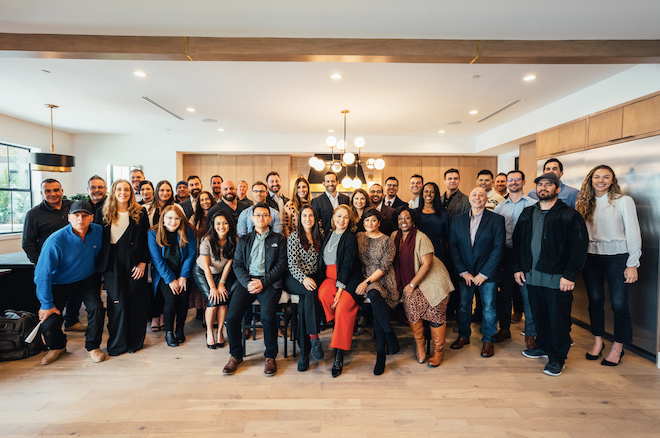 Our Mission
Our mission is to improve the LA community by continuously reimagining how Angelinos live, beautifying the city with newer housing inventory and providing affordable living options for people looking to call Los Angeles their home.
Our Commitment to Community
We care about the communities where we develop. That's why our homes are built with three key goals in mind:
Invest Smarter
With the demand to live in LA on the rise and supply of newer housing inventory remaining stagnant, we want to increase the availability of newer, affordable living options. All our homes are purpose-built to be a smart investment for everyone looking to call LA home. We also provide fair market value offers to homeowners looking to sell their homes to us, creating a great investment opportunity for families in need of cash today.
Live Better
LA's current housing inventory is outdated. We want Angelinos to live comfortability with the convenience of modern amenities at an affordable price point. Every Avenue Homes community is purpose-built with the necessities of modern urban living in mind, including:
Smart home features
In-unit washer/dryers
Dishwashers
Central A/C and heating
Stylish interior design and finishes
Love Where You Live
Home is where the heart is. That's why we build our homes in desirable, up and coming neighborhoods throughout LA that offer a vibrant social life and convenient accessibility to public transportation, freeways and proximity to shopping and restaurants. We want to you to thrive in an Avenue Homes community.
Our Approach
Our approach is as dynamic as the city we love.
For homeowners selling direct to us, we eliminate the chaos of the traditional home sale experience to create the smoothest and most cost-efficient experience possible.
For every home we build, our goal is to be a good neighbor and improve the local community in every way we can. We enhance neighborhoods with our smart and stylish architectural designs that also modernize how Angelinos live. We support the green building movement and follow sustainable building practices to minimize our environmental footprint.
We are committed to making Los Angeles the best place to live – a commitment reflected in the stellar experience we aim to provide for every homeowner and community we touch.
Stress-Free
Selling Experience
Eco-Friendly
Building Practices
Make Los Angeles
the Best Place to Live
Leadership Team
Community

is at the center of everything we do.

Our team is comprised of top real estate experts working endlessly to improve the greater Los Angeles community.
0
$ Total Portfolio Value