More often than not, tipsters, readers, friends, and family of Eater have one question: Where should I eat right now? Restaurant obsessives want to know what's new, what's hot, which favorite chef just launched a sophomore effort. And while the Eater 38 is a crucial resource covering old standbys and neighborhood restaurants across the city, it is not a chronicle of the 'it' places of the moment. Restaurants are placed on the map in geographical order.
Added October 2018: The Fields, Simone, Sushi Note, Roberta's, Ronan, Milk Bar
Dropped October 2018: Avra, APL, Tesse, Barbette, Badmaash
Added: November 2018: Jame Enoteca, Ms. Chi, Alta Adams, Konbi, Imperial Western Beer Co.
Dropped November 2018: Dama, Superfine Pizza, The Gables
1. SUSHI NOTE
Visit Website
The Valley is chock full of excellent sushi bars, but this lovely new restaurant along Ventura Boulevard comes from longtime vet Kiminobu Saito, who used to operate 4 On 6 in Encino. There's a lovely midcentury modern design in addition to a standout wine program meant to pair with the nigiri that distinguishes Sushi Note from many of the Valley's other sushi joints.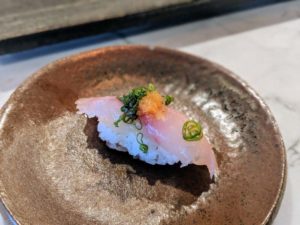 Snapper nigiri at Sushi Note Matthew Kang
2. HIPPO
Visit Website
James Beard Award winner Matt Molina gets back to cooking seasonal California fare at Hippo, an underrated neighborhood dining secret that hides behind Triple Beam Pizza along Highland Park's bustling Figueroa thoroughfare. The food is approachable, reasonably priced, and full of flavor, all served in an inviting high-ceiling dining room.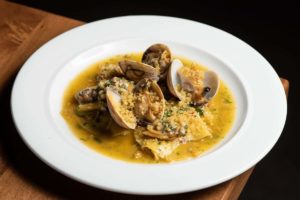 Clams at Hippo Wonho Frank Lee
3. OTOÑO
Visit Website
Highland Park keeps adding compelling restaurants, and this ambitious Spanish restaurant from former Racion chef Teresa Montaño goes into a brick-lined slot along Figueroa Boulevard. With a wide array of tapas and paellas, plus strong drinks at the bar, it's already bustling with eager locals.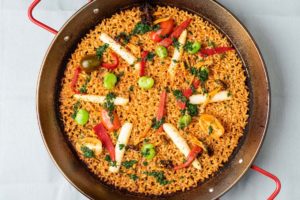 Vegetable paella at Otoño Wonho Frank Lee
4. MA'AM SIR
Visit Website
Charles Olalia of Rice Bar has debuted his ode to Filipino cuisine at this bright, high-ceiling Silver Lake restaurant. Employing traditional flavors but serving plates with a modern twist, Olalia plays the hits with sisig, lumpia shanghai (topped with uni), and longganisa. Ma'am Sir is the latest installment of modern Filipino cuisine in Los Angeles, and that alone should make it a destination.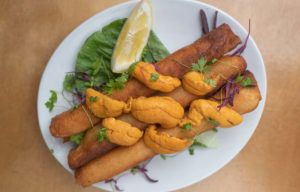 Lumpia with uni at Ma'am Sir Stan Lee
5. RONAN
Visit Website
A former Sotto and Alimento vet has opened Ronan on Melrose with a set of shareable small plates, large format platters, and wood-fired pizzas that should serve the neighborhood nicely. It's a little hidden away on the eastern part of Melrose's busy stretch, but find everything from excellent grilled snapper to creative takes on Neapolitan-style pizza.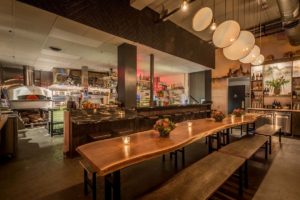 Ronan Melrose Wonho Frank Lee
6. MILK BAR LA
Visit Website
Christina Tosi's celebrated New York City pastry and cake shop has finally opened in Los Angeles after a multi-year wait, and already the lines are forming around the block. With a case full of everything from crack pie to cookies to cake, plus an array of soft serve ice creams, it's a dessert lover's dream along Melrose. Just be prepared to wait during prime hours.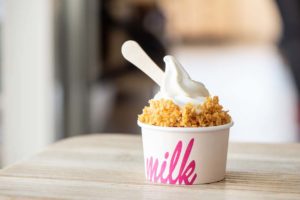 Soft serve at Milk Bar LA Wonho Frank Lee
7. KONBI
Visit Website
Already clogging up Instagram with its delectable Japanese-style sandwiches, this coffee and daytime restaurant goes into a tiny slot in Echo Park from Akira Akuto and Nick Montgomery. Order the katsu sando, Japanese-style convenience store food, and see what happens when cooks use high-quality Kurobuta pork with plush milk bread. Prices are high considering the inspiration for these sandwiches, but the flavor is there to match.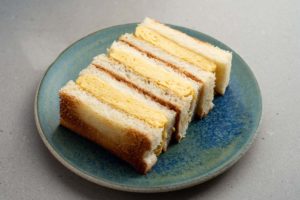 Wonho Frank Lee
8. PORRIDGE + PUFFS
Visit Website
One of Jonathan Gold's favorite restaurants, Porridge & Puffs returns after a years-long hiatus from chef Minh Phan, who once ran the place in Hollywood. With a new Historic Filipinotown operation, Phan is more adventurous than ever, serving a market-oriented set of comforting rice porridge bowls in a friendly neighborhood space.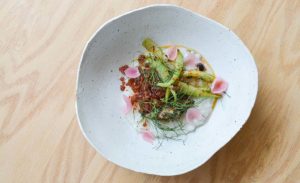 Porridge + Puffs Farley Elliott
9. IMPERIAL WESTERN BEER COMPANY
Visit Website
213 Hospitality, which helped start the Downtown LA bar boom in the mid aughts, has completed its gorgeous restoration of the former Harvey House train depot dining room at Union Station. It's a soaring space with beer brewed on site, reasonably priced cocktails, and a secondary cocktail spot to match called The Streamliner. Any fan of LA history and impressive interiors should make the trek, using public transit ideally.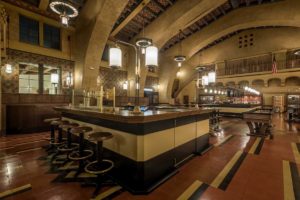 Imperial Western Wonho Frank Lee
10. SIMONE RESTAURANT
Visit Website
Former Manresa chef de cuisine and James Beard Award winner Jessica Largey has finally opened Simone, her first solo restaurant that opened in September in Arts District. The fare is elevated, seasonal, and full of the finesse expected of Largey's pedigree, and the interior melds elements of Art Deco and modern whimsy. Don't sleep on the cocktails, which might be some of the best new drinks in the city.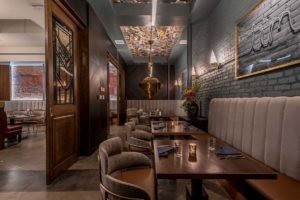 Simone, Arts District Wonho Frank Lee
11. BAVEL
Visit Website
Ori Menashe and Genevieve Gergis open their ode to the flavors of the Levant and Middle East in a bright dining room in Arts District. The Bestia owners wanted to feature the cuisine of their heritage, with a slew of quality mezzes, refined entrees, and comforting desserts that follow the same mold of its Italian predecessor: delicious, robust flavors with top-notch ingredients. Try the duck nduja hummus and the lamb shank.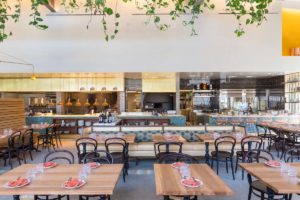 Bavel, Arts District Jakob Layman
12. GUERRILLA TACOS
Visit Website
Longtime truck Guerrilla Tacos finally has an expansive brick & mortar home after parking the mobile operation indefinitely. Chef Wes Avila expands the bill of fare with share plates and more homages to Chicano-American comfort food. But at its core, Guerrilla serves some of the city's most inventive tacos, which should be reason alone to make the trek to Arts District.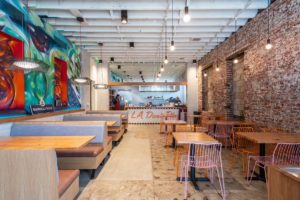 Guerrilla Tacos, Arts District Wonho Frank Lee
13. ALTA
Visit Website
Highly regarded San Francisco chef Daniel Patterson has brought his Alta restaurant to West Adams, installing Watts native Keith Corbin as the chef. The fare and vibe is spot-on for what the neighborhood needs, a well composed dining room that doesn't feel fussy with some "California soul food" to match on the menu. Corbin takes comfortable classics like fried chicken, oxtails and rice, and collard greens and puts a bit of finesse on them. Don't miss the excellent wine list either.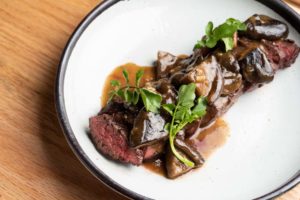 Alta Adams skirt steak Wonho Frank Lee
14. ROBERTA'S
Visit Website
New York City continues to bring its best restaurants to LA, and Roberta's has taken up a permanent residence inside the Platform project in Culver City. With a tight set of wood-fired pizzas, salumi, salads, and seasonal plates, it's a bit of a West Coast restaurant from an East Coast perspective.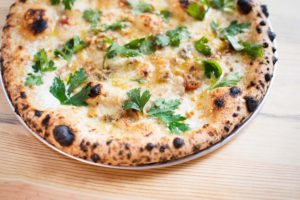 Pizza from Roberta's Brandon Harman
15. MS CHI CAFE
Visit Website
Top Chef contestant Shirley Chung has completed her LA move, after opening a smaller stall at The Fields and now this all-day contender in Culver City, serving breakfast through dinner (with a small break in the afternoon) serving reasonably priced, new school Chinese comfort fare. So far the results are pretty solid, making Ms. Chi one of the most compelling places to open in Downtown Culver City since Bacoshop.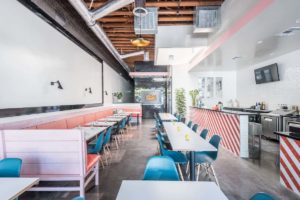 Ms. Chi, Culver City Wonho Frank Lee
16. ELEPHANTE
Visit Website
Boasting a gorgeous ocean view and rooftop vibe, this trendy (perhaps a bit too trendy) restaurant in Santa Monica draws in a see-and-be-seen crowd from lunch to dinner. But aside from the clientele, the food punches well above its weight class, with a terrific array of wood-fired pizzas, house extruded pastas, and seasonal salads that should please just about any palate. The drinks are great too, if a tad pricey.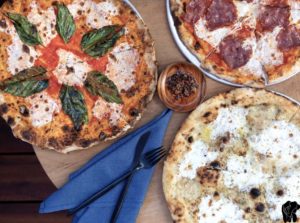 Pizzas at Elephante, Santa Monica Elephante [Official photo]
17. THE FIELDS LA
Visit Website
Though it's sometimes difficult to get to, this food hall next to the Coliseum and Banc of California Stadium houses a terrific set of local vendors, from Timothy Hollingsworth's C.J. Boyd's Fried Chicken to Coni'Seafood to Jason Fullilove's Barbara Jean. It's a nice pregame or postgame situation for the weekend football games or the slate of LAFC soccer matches. Just try to take the train or Uber in because parking can get a little sticky during game days.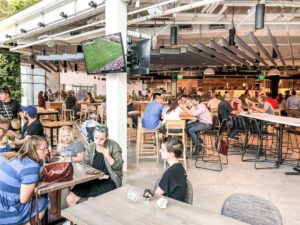 The Fields LA Farley Elliott
18. JAME ENOTECA
Visit Website
This casual pasta and salad restaurant in El Segundo is a smash hit with locals, taking over a corner slot in a strip mall and filled with carb-loving diners. Chef Jackson Kalb, formerly of Factory Kitchen and NYC's Union Square Cafe, takes a casual every day Italian-American approach to pasta, with some maximum flavor going into the handmade noodles. It's the most exciting place to open in this main drag of El Segundo since the next door Sausal debuted a few years back.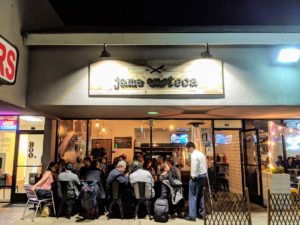 Jame Enoteca, El Segundo Matthew Kang
Matthew Kang@mattatouille  Updated Nov 2, 2018, 11:00am PDT
Katsu sando at Konbi, Echo Park | Photo by Wonho Frank Lee